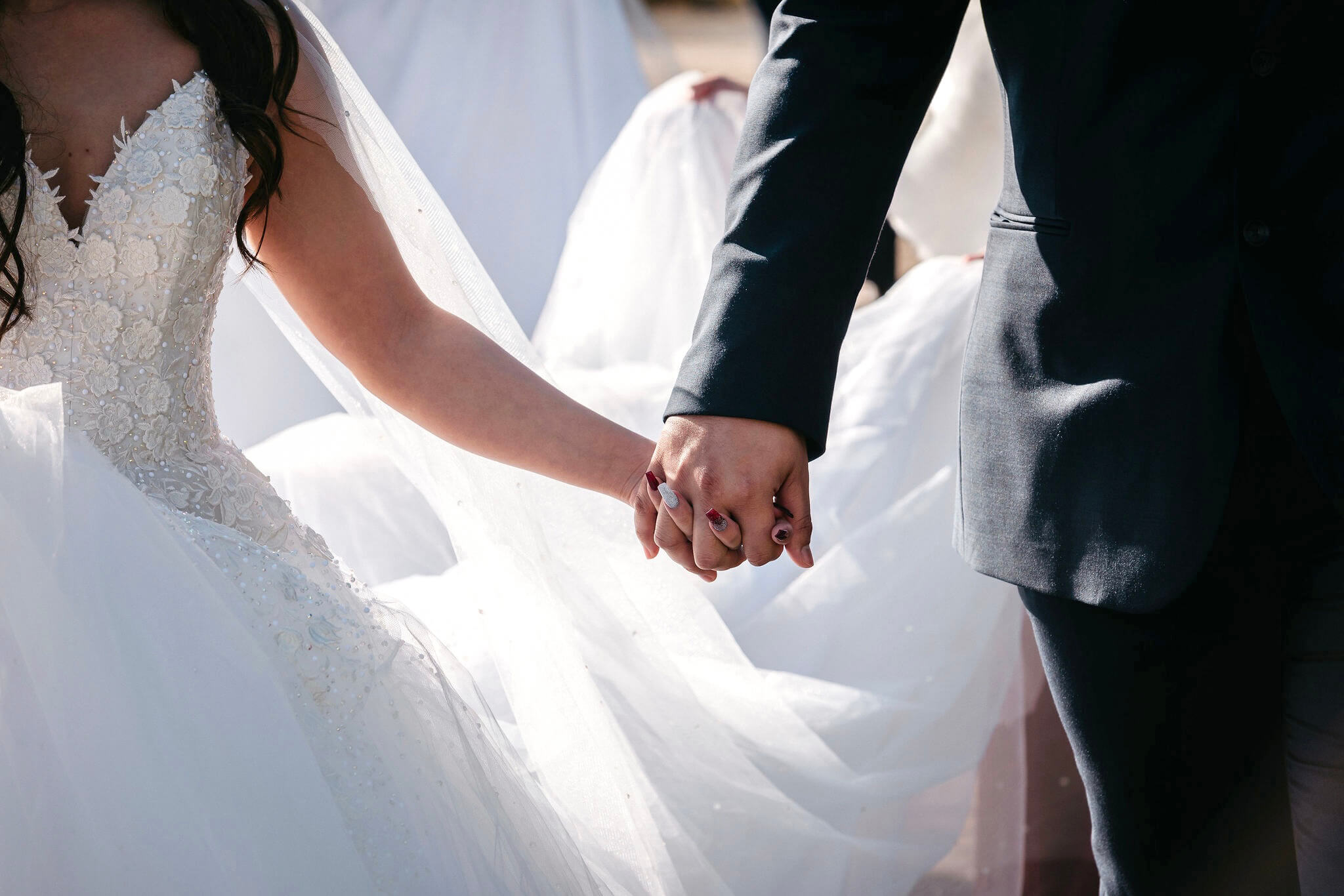 by Anastasia Reyes Photography
Let's be real - you had a basically unlimited selection of photographers that you could have chosen to photograph your wedding. You probably looked at different prices, different styles, different personalities, and so much more before you could narrow it down. And that's why I'm so grateful that you chose me! Photography is so much more to me than a business transaction or a way to pay the bills. My favorite thing about what I do is human connection. Whether that's me photographing the connection that you have with each other, or me making new connections with each one of my clients.
My job is an important one - your photos will last a lifetime and I want you to look back on them forever and ever and to be reminded of your day and everything that it meant to the two of you. I wrote this guide because I've picked up a lot of tricks over the years that will help me make sure that your photos are absolutely out of this world - and you deserve nothing less.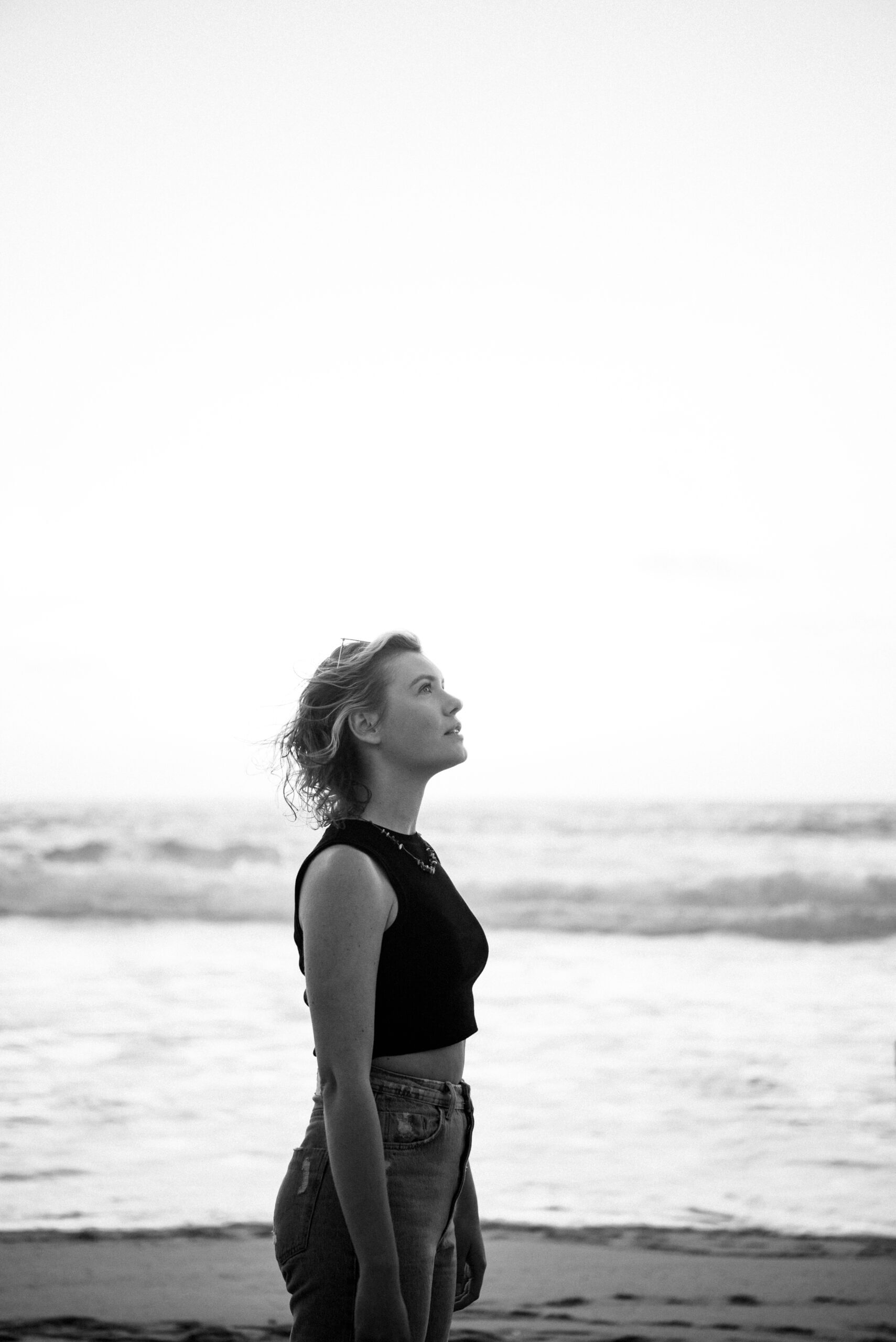 THE TIMELINE
I won't lie, it's intimidating. But unfortunately it's also pretty important, so I'm here to help! Always leave some wiggle room, cause to be honest.. nothing goes as planned on a wedding day and something might go wrong…it's just bound to happen. Make sure to plan for things that may take longer than expected, that way everyone feels relaxed and not rushed/stressed.
Of course, it's not a one size fits all, so feel free to talk to me about the specifics of your day! I'll help you work it out, and we can decide how long you want your want me to be there to make sure we capture everything you want. Your timeline will also depend a lot on the season because we need to take into consideration the amount of day light that we have.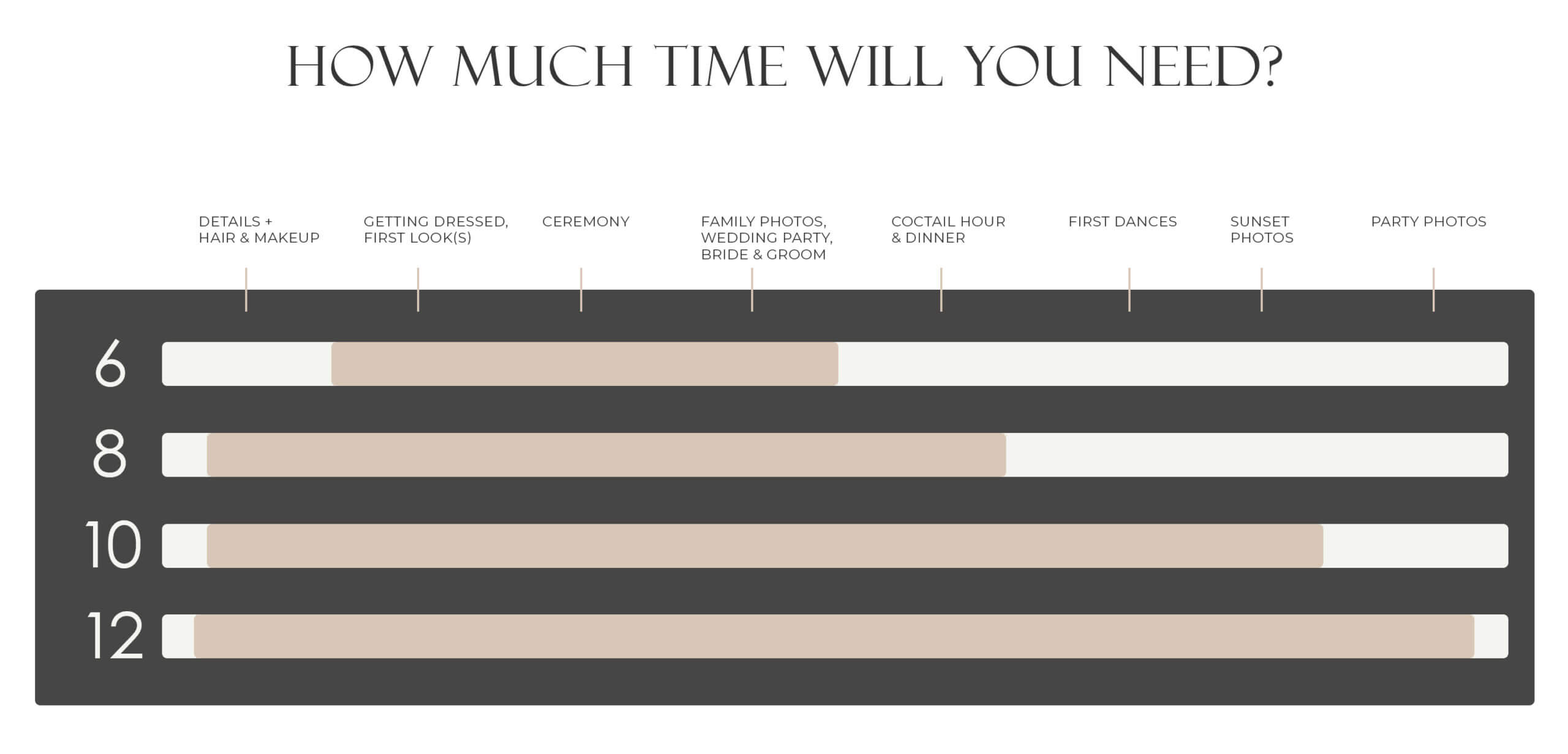 THE EMERGENCY KIT
- Sewing Kit - Band-aids - Tylenol - Allergy Meds - Deordorant - Blotting Paper - Scissors - Mints - Toothpaste + Brush - Bobby Pins/Hair Ties - Midol - Tampons - Body Tape - Show Laces - Socks - Earring Backs - Cell Phone Charger - Safety Pins - Granola Bars - Antacid - Lint Roller - Pen
The first thing I'll do when I get there (after saying hello and gushing about how excited I am for you) is take some detail shots. It's helpful if you gather everything so that it's all together when I arrive.
Some items that I need for detail shots can include rings, invitations, jewelry, tie, suit, dress, shoes, and cuff links. If you have any sentimental details or anything you want photos of, please throw them in there! And don't forget those cute vow books I gave you when we did the engagement session :)
Please have these items together in one place (in a box). Your items in one box and your groom's in another. If you are getting ready at separate locations, then please keep ALL rings with the bridal items, including the groom's ring.
HIS : shoes, ring, ring box, bowtie or tie, tie clip, pocket square, watch, cuff links, vow book, etc.
HERS: Invitation suite, shoes, ring(s), ring box, bracelets, earrings, necklace, hair pieces, vow book, perfume, etc.
In Addition:
1) If there are any textured/sentimental details that you love that you feel like would make great accent items to your detail shots then feel free to throw those in there (lace, fur, miniature plants, pretty rocks, anything!).
2) I love to incorporate floral in my detail shots. If at all possible, I will grab the brides bouquet and incorporate it, if the bouquet can be arranged to be there along with the other bridal details, then awesome!
PRO TIP: get a nice hanger for your wedding attire. They don't have to be fancy and custom made - but hanging a dress or suit jacket on a wooden white hanger looks much better than a flimsy plastic one! I like this Canadian shop, they make affordable and cute hand-made hangers.
It's the morning of your wedding! Hopefully you're relaxing with your best friends while your hair is being done. If certain items haven't been checked off of the to-do list, it's time to hand them over to someone else. The rest of the day is going to be fast paced and filled with a lot of emotions. Definitely have your favorite music playing, and relax.
Getting ready photos often end up being some of my favorites. There's just something about those pre-wedding jitters, the little moments of "this is it," the laughs with your best friends.
This part is mostly candids - but I usually try to make sure everyone is mostly ready before I take their photos - because you probably don't want a photo of you with one eye of makeup on or hair half done :)
WHAT TO WEAR
While I know most of us like to get ready in an old t-shirt and some sweatpants (or maybe that's just me), but on your wedding day the photos of you and your wedding party chatting, laughing, and walking around will look so much cuter if your outfits give them a pop! You can get bathrobes (whether they're the lacey floral kind or the cozy fuzzy ones) on Etsy, and have them monogrammed or get beautiful silk PJs that match the colors of the bride's and bridesmaid's' dresses! The possibilities are endless!
THE SPACE
The location really defines the look and mood of every photo, and this is also true for the getting ready location. Hotel rooms are notorious for terrible yellow lighting. If your venue doesn't have a dedicated space - consider renting a cute Air BNB to get ready in! Instead of being cramped in a tiny bathroom where the toilet will be in the background of your photos, try to find a big, open room with lots of windows. Windows are the most important part - soft, natural light will make all the difference. It'll make you look radiant, rather than washed out and yellow.
PRO TIP: Windows are the most important part - make sure you have some natural light to work with.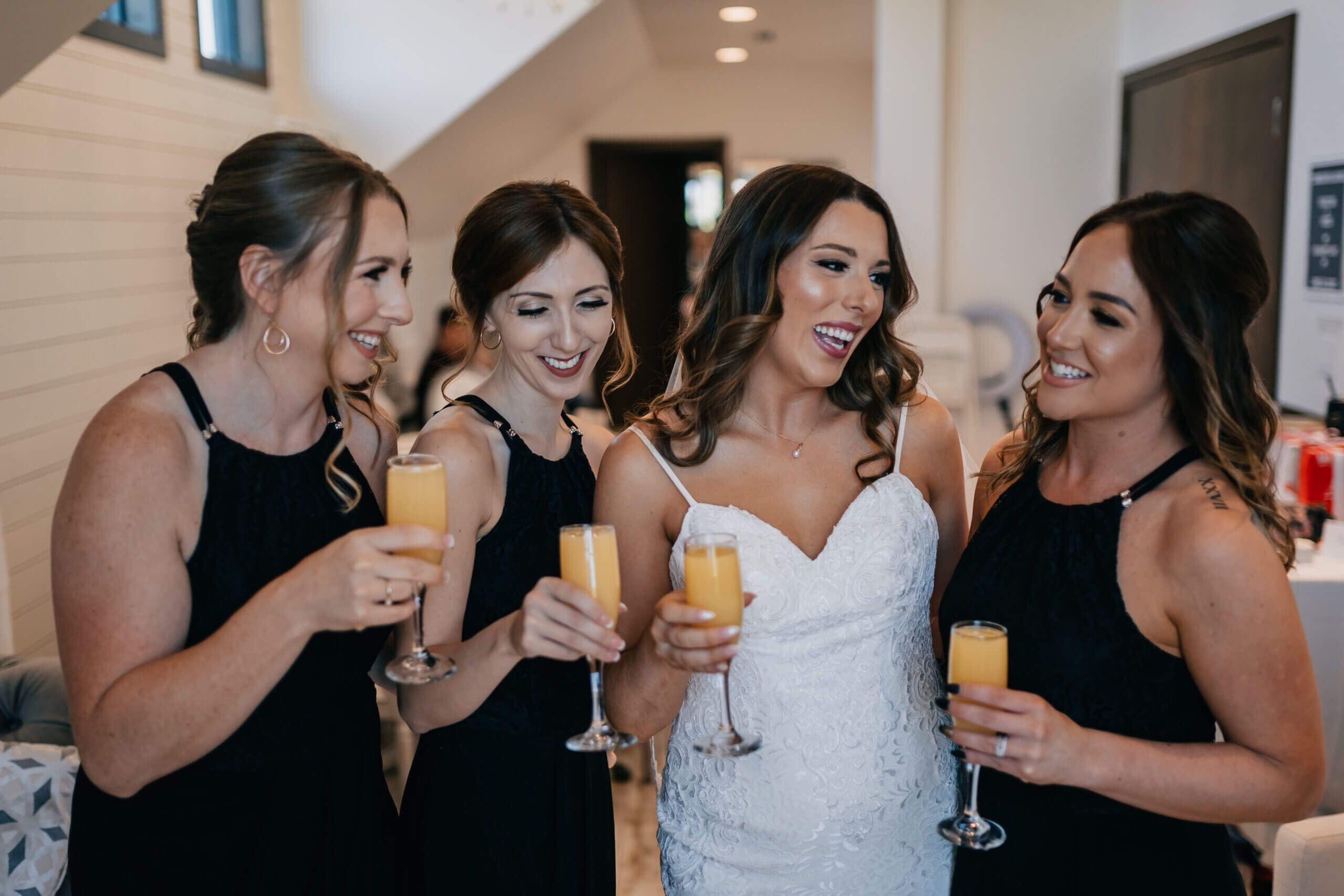 SPICE IT UP
If you want some fun photos besides those with make up application, hair being done, and dress being put on, ask hotel catering service to bring you and your gals mimosas for some fun photos! Does your MOH know how to mix martinis? Let's go!
Did you prepare some cute gifts for your bridesmaids? Let them open those in front of the camera, I guarantee you'll get genuine emotions and photos will look so good!
Let's face it - your wedding is the best day of your life, but it's also pretty stressful. I always recommend that my couples do a first look, because it gives you a chance to have a private moment with your love, away from all the eyes on you at the ceremony. You get a few minutes away from the hustle and bustle, and spend a little time together, to soak up the love and excitement.
You want that teary, adorable reaction from your partner. But, when you're up there in front of lots of people, it can be hard to think about anything other than the faces starting at you.
What I've found, is that a first look provides a "safer" space for you to get emotional and soak in the moment. And with a first look, after you see each other you can hug, kiss, twirl, get a good look at each other without having to be on a time crunch and feeling like you need to move on with the ceremony to be done on time. Plus, it gives you a moment alone before the ceremony.
Needless to say, I love first looks. But this isn't about me, so if you want to keep things traditional, that's great! I'd never want my couples to feel like I'm pushing a first look on them, but I do want you to be informed.
FIRST LOOK WITH MOM AND/OR DAD
One of the options you have for the first look is to do it with your mom and/or dad. They get very emotional seeing you in the wedding dress and it's a great opportunity for beautiful photos.
FIRST LOOK WITH BRIDESMAIDS OR GROOMSMEN
What about your besties' reaction? Let them see you for the first time and admire your looks! This type of first look is great if you want the groom to see you for first time when you're walking down the aisle during the ceremony but you still want these "first look" fun photos.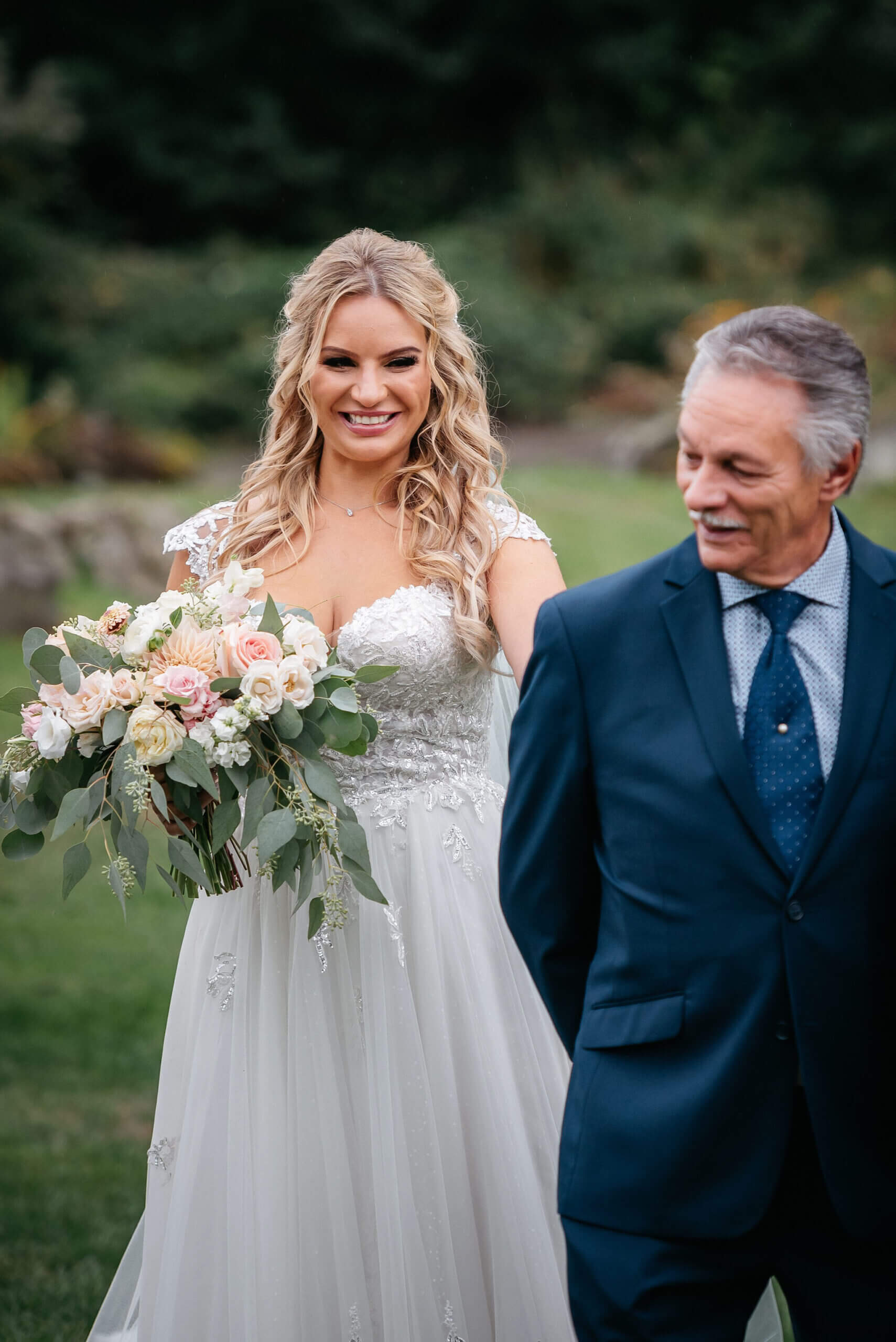 FIRST LOOK WITH "THE BRIDE"
Did you know that you can trick the groom and convince him that he'll see you in a second in the beautiful dress, but then he turns around and sees his bestman in a dress? These hilarious photos will make your day! This "first look" is great if you actually want the groom to see you for first time when you're walking down the aisle during the ceremony.
FIRST TOUCH
Many couples choose to do a first touch instead of a first look because it still feels intimate and personal without taking away the surprise. You can hold hands while standing back to back or on different sides of a partition.
Some couples send each other love notes to read while they're getting ready or waiting for the ceremony to begin. Take this heartwarming idea up a notch by reading your love notes to each other aloud or silently on either side of an open door or partition.
Average time: 30-45 minutes
This is it! The moment you've been waiting for. It's easy to get lost in all the planning and stress, all the bells and whistles. But try to keep in mind the most important thing - which is the start of your lives together.
You'll hear me say "lighting" a million times, but here it is again. Keeping lighting in mind, the best time to start your ceremony (photo-wise) is about 3-4 hours before the sunset if done outdoors. Try to avoid the hours between 10 a.m. – 3 p.m for ceremonies. Choosing a time a bit later in the day, when the sun is a little lower and not right over our heads, can create some beautiful landscape photos, and flattering skin tones. The average ceremony is about 30 minutes long, but if you have special traditions that you want to incorporate, I'd allow an hour for the whole thing.
When positioning your outdoor ceremony think of this.. The sun should be setting behind the officiant. When the sun is behind the officiant, then the bride, groom and whole wedding party are not facing the sun.
PRO TIP: ask your officiant to move out of the way before the first kiss - that way they aren't in the background of the photo.
THE BRIDAL PARTY ENTRANCE
When your bridal party and you walk down the aisle make sure to walk slowly, straight back, smiling, and stop for a few seconds just before the first row of chairs for a perfect entrance photo!
THE RINGS
I have a great tip on how to put rings without covering them and making sure I can snap perfect photos of this moment. Firstly, put the ring on slowly, hold it for 3 seconds at each phalange of the finger, we have 3 phalanges so you'll have 3 stops on the way ;)
Secondly, while holding the ring make sure your hand does not cover it from the top. The best way to do it is to flip your hand so your palm faces up, and push the ring that way. I'll attach a photo below so you can see how perfect ring placement should look like.
But don't worry, we'll recreate "putting rings on" close up photos after the ceremony in a quiet environment.
THE KISS
First kiss is one of important parts of the ceremony. When officiant announce that you may kiss, hold it counting until 7, it'll give me time to capture your kiss in the best way.
CRYING BEAUTIFULLY
About to cry because his vows is the sweetest thing you have ever heard? Let them tears run while subtly smiling! You'll look amazing that way in photos. Let your emotions out and don't worry about make up, we'll fix it a bit later. Try NOT to purse your lips or keep your mouth open while wiping your eyes with a tissue paper.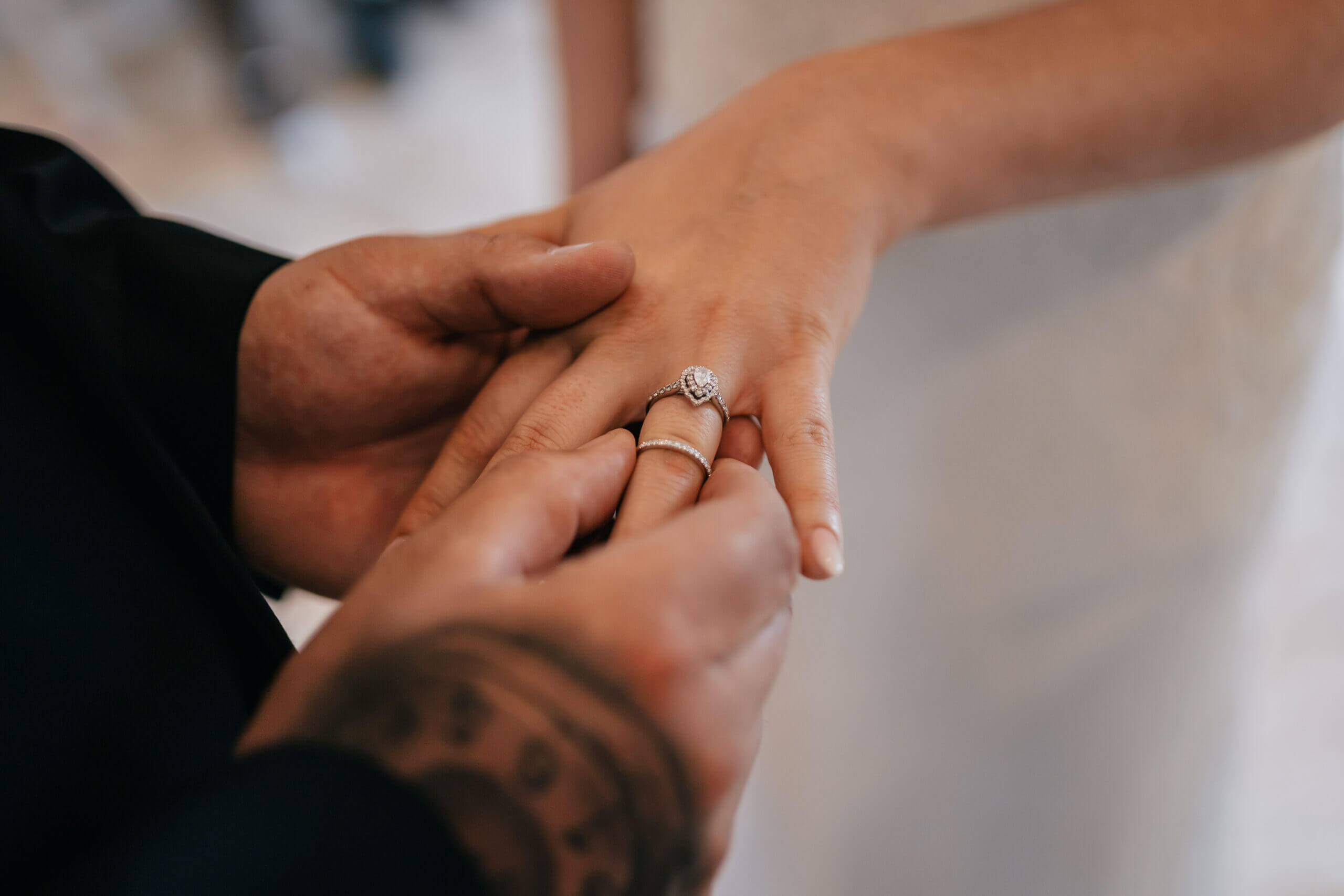 BRIDESMAIDS HAPPINESS
Please, please, please talk to your bridesmaids right before the ceremony and ask them for only one thing - if everyone laughs at your jokes during vows THEY LAUGH (or at least smile, too. I face this issue during most of weddings: one bridesmaid is laughing, two others look like they are attending a funeral, not a wedding. Please, remind your gals to smile for these 30 minutes of one of the most important moments in your life.
NO EMPTY ROWS/CHAIRS
For better entrance and exit photos make sure that there are no empty rows/chairs left, especially near the aisle in the middle. We want the space to look full of people and not have the feeling that someone just left in the middle of the ceremony.
THE SECOND KISS
Once pronounced husband and wife and about to exit the ceremony site I'd like you both to stop just right in the middle of rows and give each other a passionate kiss while guests are cheering! Want to be a bit extra? Kiss and make sure your HUSBAND dips you while doing that.
You love your family and the excitement of the ceremony is so contagious. Everyone wants to have pictures with you.
That's why having a list of family members that you need photos with is always helpful. I recommend including names, as well as their role. For example: "Sam's mom (Gina)."
It's often very helpful if you can nominate an usher/friend/bridesmaid, etc (or 2!) to help arrange and corral the people for the above photos and to help keep things as smooth and quick as possible on the day. Ideally someone in the bride/groom's party who knows most of the key people and someone happy to shout and organize people. Often, I'll reach out to them before the wedding to say hello and make sure they've got a copy of a list of the images we need. If you could list the ideal candidate and also their email/phone numbers - that would be great!
Definitely make sure to let any family members who are part of these formals know that they have to be there! Tell them where to go right after the ceremony, so that they know where to be. People often tend to wander during this part - people who need to be in more than one photo try to leave after the first one.
While I will of course keep an eye on everyone and do my best to let people know when they're done, I find it helpful if you also send a list of the family shots to each member of the family - that way they'll know exactly what's going on.
It's time for the bridal party! This part can be done either before the ceremony (after getting ready) or after family photos during coctail hour. I'll get some photos of just one partner's side, then the others', and some of everyone together. I'll also make sure to get individual photos of both of you with members of your party.
I know you want all of your best friends to have a blast at your wedding - so just like with the couple's photos, I stay away from stiff poses. One of my favorite prompts for the wedding party is to have the couple kiss, and everyone else give a big cheer. Another fun one is to have everyone shout their best marriage advice at the same time - I get a wide range of answers with this one! It helps everyone forget about the camera for a minute, and you get some candid photos of your nearest and dearest.
Wanna escape during reception for a quick sunset session? Golden hour is the best time for photos and we want to use it for your love-story photos. I recommend asking your friends and family to give you space for this part (most people find it easier to relax when you don't have an audience - but if you prefer having your personal hype people with you, absolutely go for it).
I'll use the chemistry that the two of you naturally have together to make sure you have a damn good time. Don't worry, I'll guide you and tell you what to do - if your hands are hanging awkwardly, I'll tell you where to put them instead. But for the most part, I don't do the super pose-y stuff, and I let the session flow naturally. I will ask you do a twirl or slow dance - that way, we're not just taking photos, we're creating some moments, so that when you look back at each photo, you'll remember how you two laughed and slow danced in on the cliff or at the backyard but either way - I'll make sure your smiles are never forced.
SPICE IT UP
Bring a bottle of wine or any of your favorite drinks from reception with you for fun photos and to celebrate your marriage!
Wanna take that jacket off or run barefoot in the field? Let's have some intimate moments away from everyone.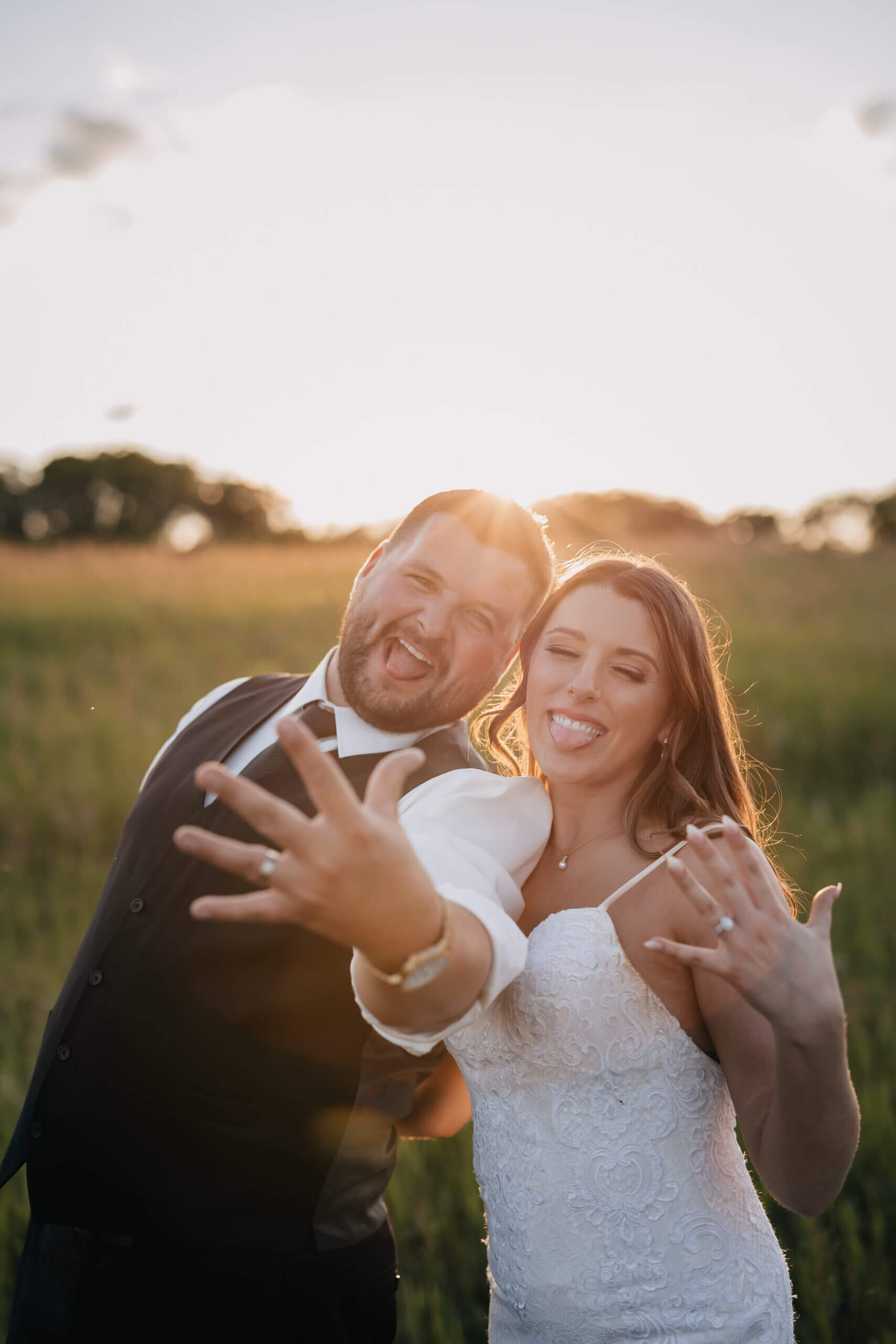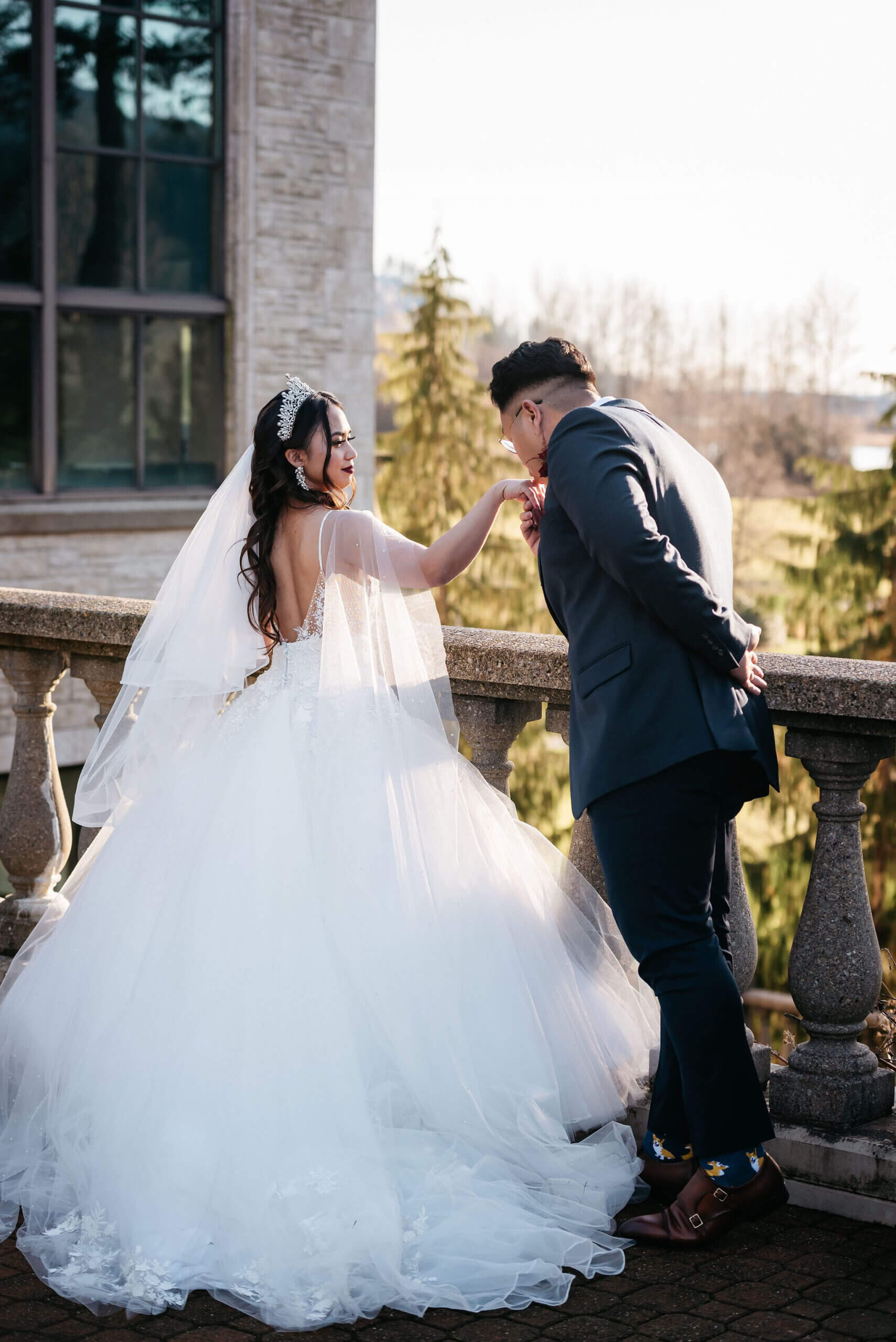 TRASH THE DRESS?
I prefer to think of it as TREASURING the dress.
I mean, I have helped get some dresses all kinds of wet
and salty and sandy and dirty but it's amazing what a good
dry cleaning can do! Unless you do something super crazy
there is no reason that beautiful dress will actually be
trashed.
... but it will be very well loved and oh the memories!
We put so much time and money and intention into these
dresses, it almost seems a shame to wear them for a
couple of hours and hang them up :
FUN FACT: some of my brides love the idea of getting
these epic shots in the water but prefer not to use their
dress because they want to wear it to dinner or don't want
to travel with a damp sandy dress so they change into one
of the extra dresses they brought with them get that dress
all wet and sandy and then go back into their clean and dry dress - it's the best of both worlds!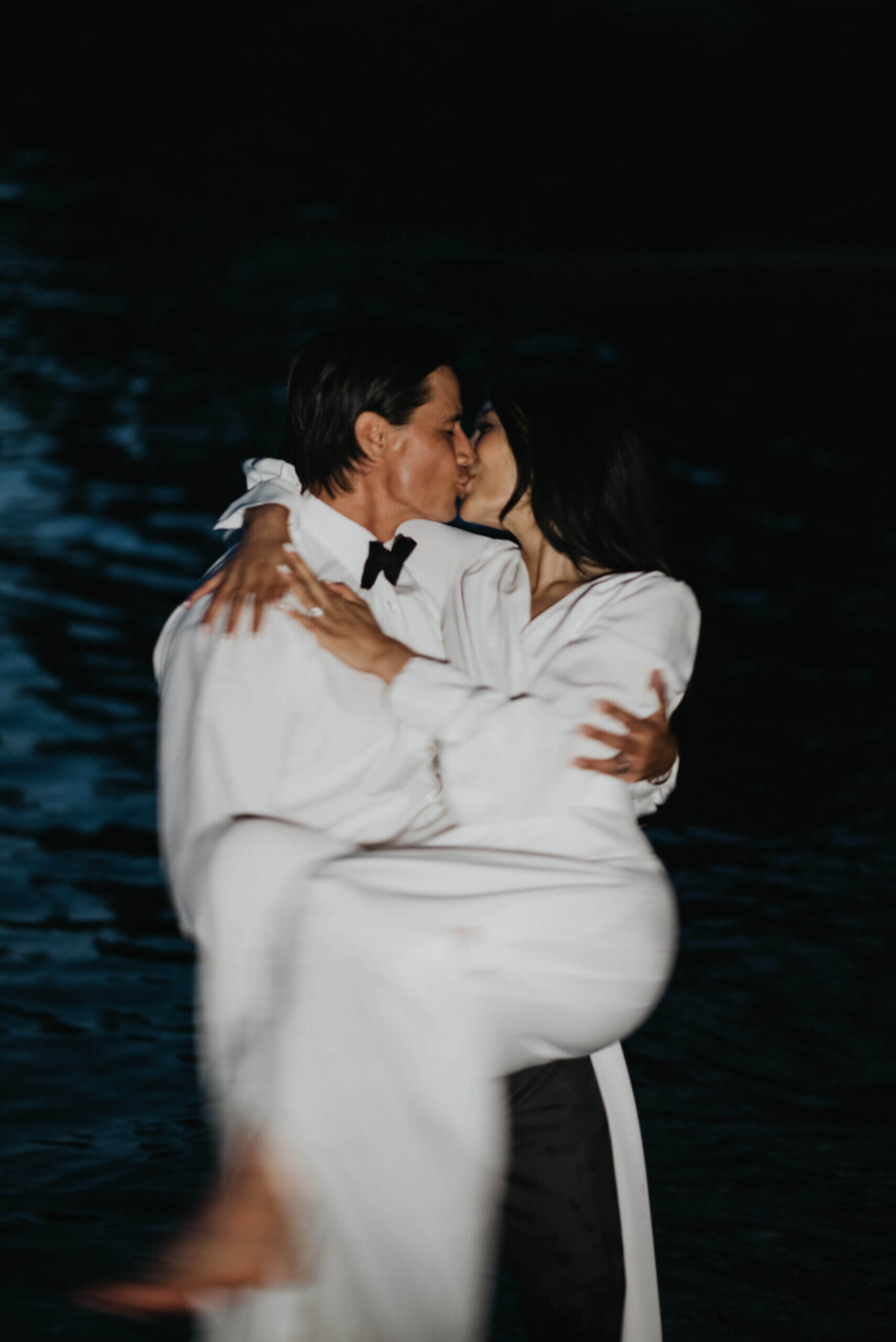 You did it! You got married, and now it's time to party! During the reception I'll take some candids and some group photos, so if there are any friends or extended family members that you'd like to take photos with, now's the time! A lot of stuff happens during the reception, and I'll take photos of all of it. You have the freedom to make your reception your own. I once had a couple that had a piñata full of lottery tickets for adults and candies for kids. Super fun! Don't be afraid to make the reception your own!
Here are some common reception events:
- champagne tower
- toasts
- games (eg. shoe game)
- first dance
- bouquet/garter toss
- cake cutting
- parent dances
- dance floor party
- sparklers/bubbles/ribbons grand exit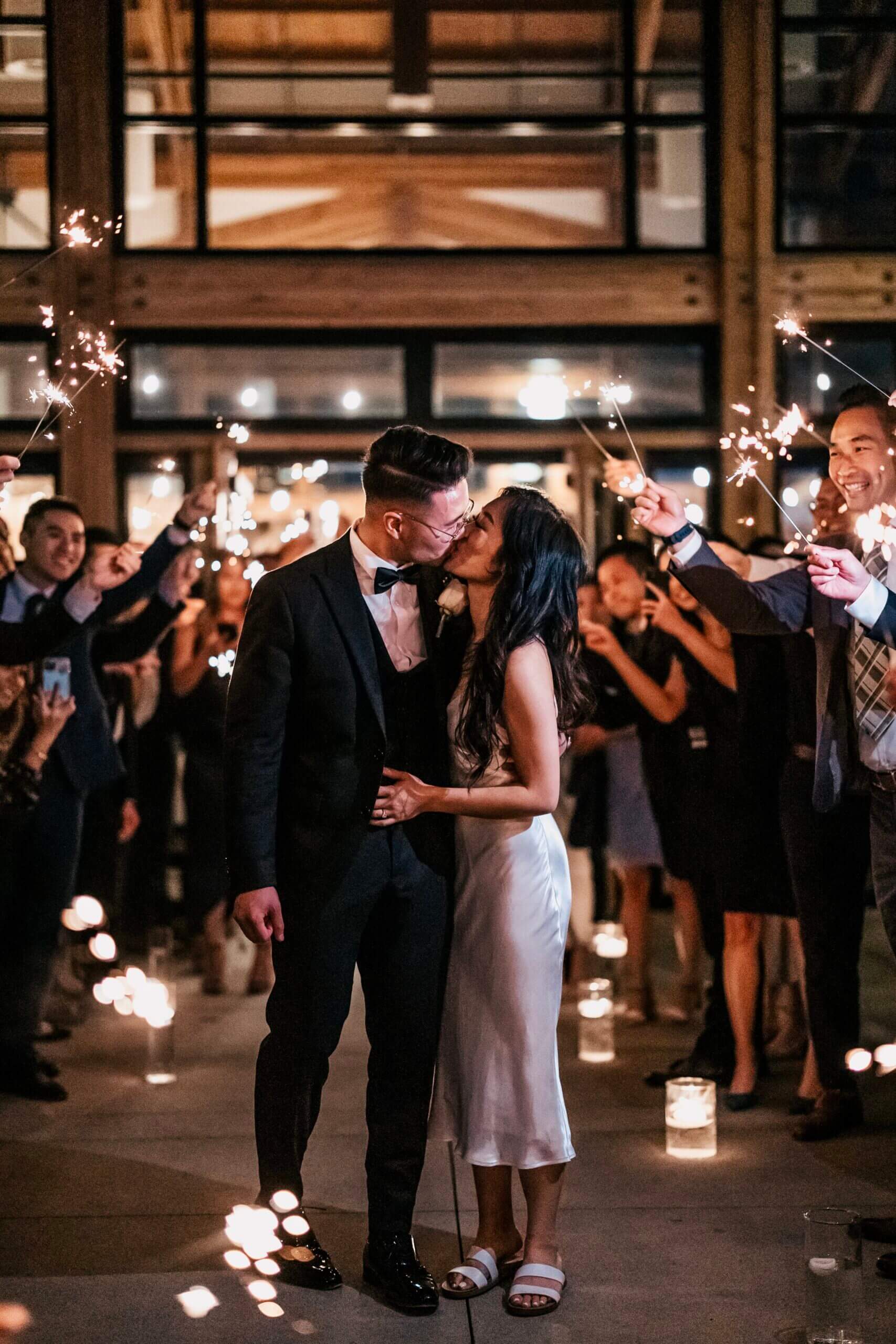 MAKE IT YOUR OWN
If you want to have a special dance with your grandparents, or skip wedding party introductions, do it! One of my couples had a special Popcorn machine and fire pit with everything for s'mores, because they LOVE those things and make them regularly when friends come over. Another couple did a surprise magic tricks as a grand entrance show. Make your reception a reflection of who you are and don't feel tied to traditions. Also, make sure you give your DJ or Band a "Do Not Play" list if there are some songs you really don't want to hear during your reception.
THINK OF YOUR GUESTS
Take your guests into consideration when planning your timeline. If you have a lot of elderly guests that will not be staying until the very end, make sure you schedule the cake cutting at a relatively early time so that they can be a part of it. I know, you're not ready for this moment yet, but let's be real; Grandmas love seeing this sweet tradition!
GRAB ME
Sorry, that sounded weird! Anyway, if you want a picture of you and someone at the reception, don't be afraid to find me! Because I don't know most of your guests, I can't know who is special to you. I'm there to photograph the people and things you care about, so don't be afraid to grab me and we'll get that photo!
RECEPTION COVERAGE
If you want me to, I would gladly stay until the end. Towards the middle, people are more joyous, the stress is gone, and this makes for much more fun photos. Plus, I'm always looking for those moments that aren't scheduled or planned. And that dance floor gets wild toward the end when your guests have enjoyed a few drinks.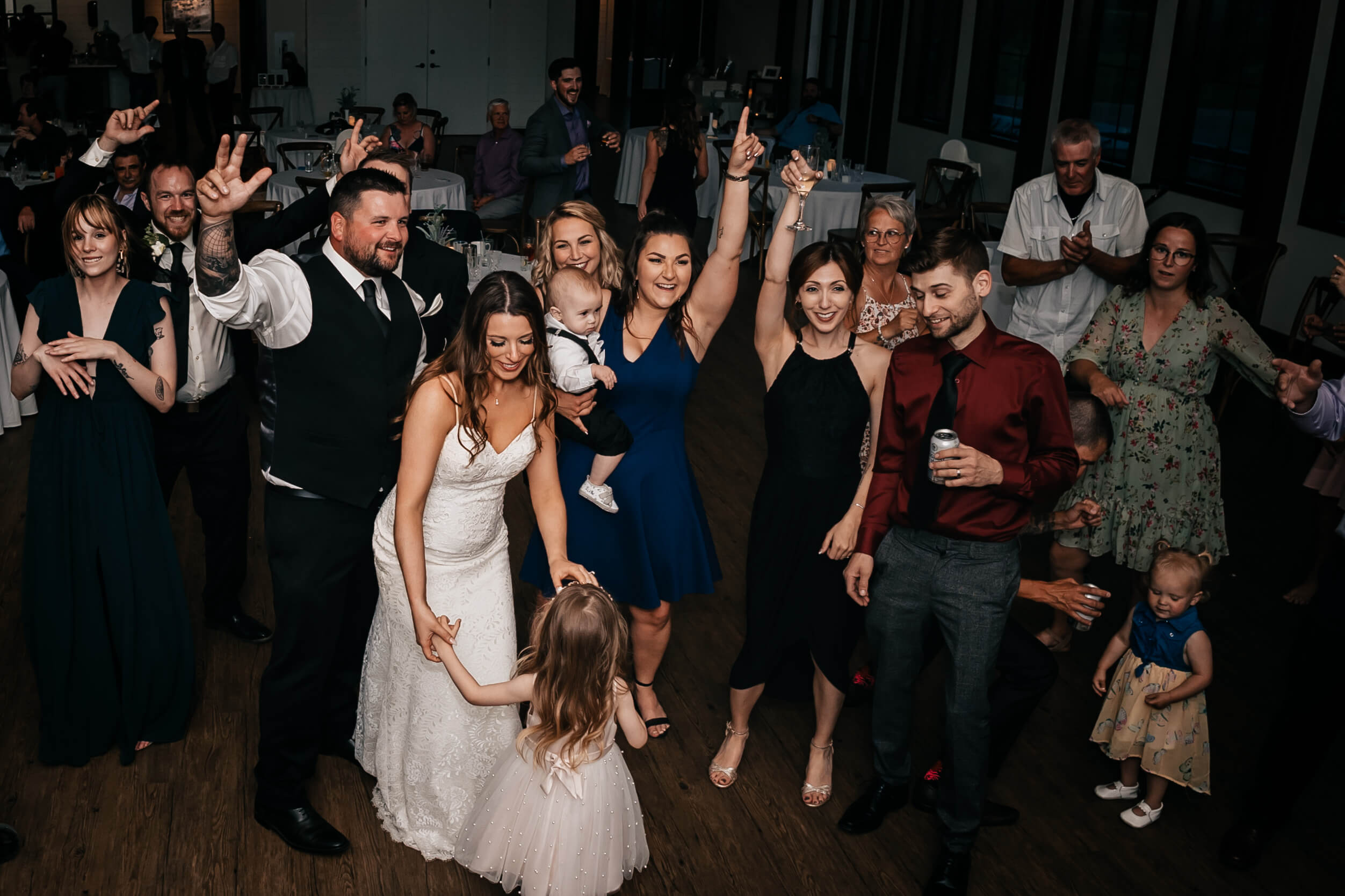 I SHOULD EAT WHEN YOU DO
Timing wise, I should eat as soon as you, the couple, eat. This way, I'm only missing people eating and no one wants photos of that. After that we can even sneak out for a few sunset or night portraits! I suggest explicitly telling the caterers not to hold the photographers meal until after all guests have been served.
SPARKLER EXIT
Get the longest biggest sparklers you can. The regular sized sparklers burn out very fast, and by the time the end of the line gets theirs lit the start of the line has already burned out. Ask those people whom you already passed to gather behind you while you're moving forward, they'll make a nice half-circle and you'll have beautiful lit background this way. TAKE IT SLOW! You could stop at the middle and end to kiss, to hug and dip, to bow, to clap and scream. Keep in mind, it's okay to go through twice if you're feeling it.
Please note that those recommendations are based on my previous couples' experience and I do highly encourage you to get familiar with vendors' portfolio/prices/terms before booking with them. Although I'm happy with these vendors' work and I do trust them as professionals I still suggest to reach out to multiple vendors to have a few options, and choose those you have the best vibes with, and their terms and contracts looks clear and reasonable to you.
Video coverage:
Make up and hair:
Cake or sweet/sour deserts:
Decor:
Flowers/Bouquets:
DJ:
Pianist:
Violinist: