Hi there, happy to meet you!
A HELPFUL LITTLE GUIDE FROM YOURS TRULY*
I get it... It can be a little overwhelming to prepare for a photo session. I am here to help!
I'm a Libra and I have a hard time making decisions when presented with too many options. If you also struggle with this and/or you have no idea what you should wear to your photo session, what location you want, or what time we should start, then this guide is for you.
Since picking the right clothes to wear for a shoot is just as important as choosing the location and the time of the day, I decided to put together this list to help you better navigate through all of this.
If you haven't gotten professional photos taken since you were a senior in high school, and you feel horribly uncomfortable with a giant camera pointed at you. That's okay - most people do.
R

ULES, SCHMULES...
T

HAT'S RIGHT!

R

EMEMBER, THIS IS A GUIDE. NOT A RULEBOOK.

I

N THE END, YOU CAN DO WHATEVER YOU WANT.

W

E WILL CAPTURE AND DELIVER STELLAR PHOTOS REGARDLESS.
I'm constantly surprising my clients by discovering their hidden modeling skills and the most common response from my people, women and men alike, is "that wasn't as bad as I thought! It was actually fun." Boom! When you both say that taking pictures was fun, I've done my job well!
Please, take a look at outfits ideas HERE and poses ideas HERE which I find very helpful to make your session with me perfect.
*P

lease,

Do not

share this guide with anyone,

i

t's created only for you, my dear clients.

I

t's viewed the best on Laptop in

C

hrome or

s

afari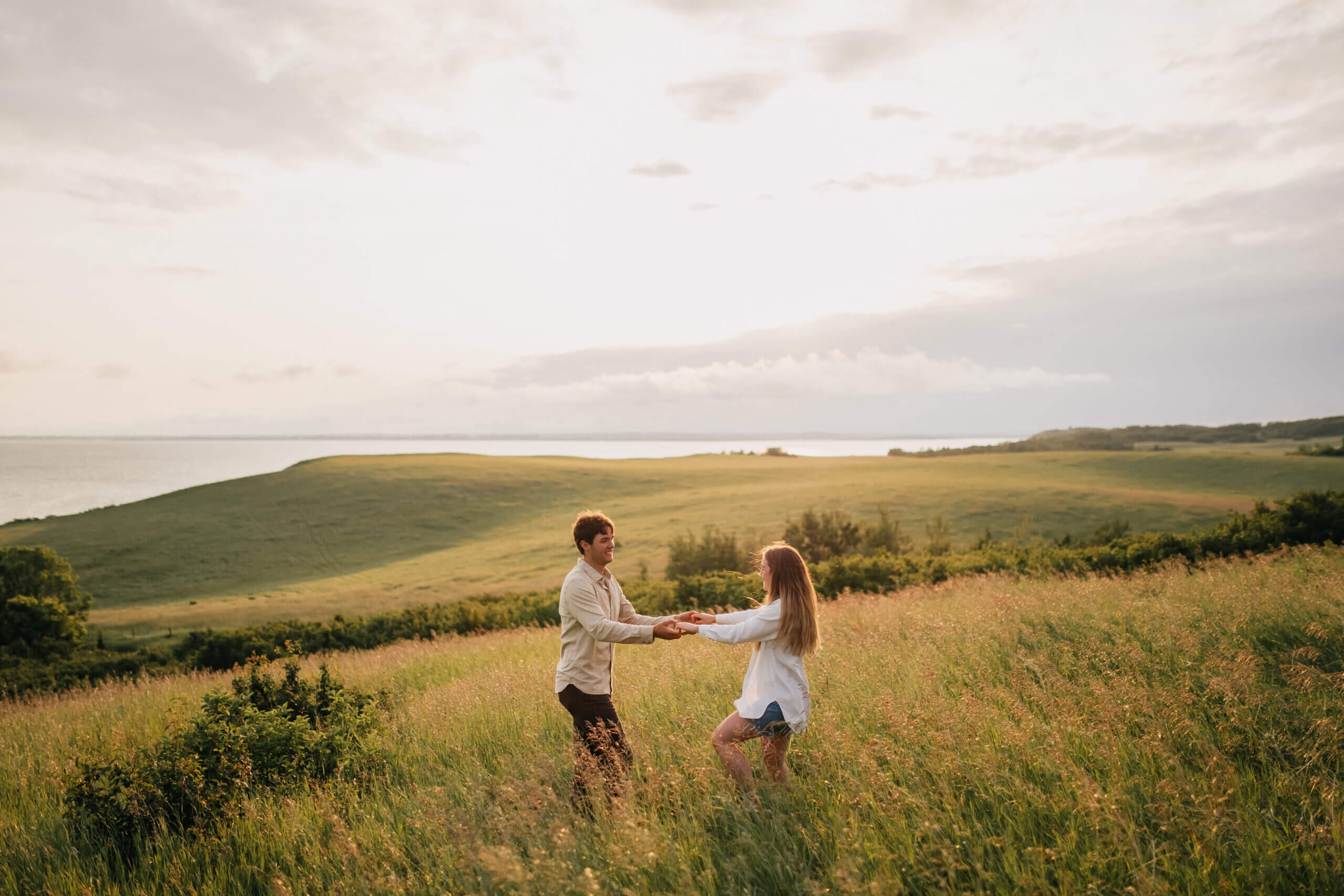 I'm sure by now if you know one thing about me, you know that nature is my jam. I love beautiful scenery - deserts, mountains, oceans, rocks, it's all photogenic and wonderful. So of course, my recommendation is always to choose a beautiful outdoor location. BUT I don't want you to think you can't get good photos if your backdrop isn't so scenic. The most important thing is that you feel comfortable. So if the outdoors isn't for you or if you don't want to drive too far, or it's cold outside, we can always book a studio and create there. Whatever location you choose, just make sure it reflects your personality.

Do you like paddle boarding? I can photograph you while you're enjoying water. Do you like rock climbing? I'll be right there capturing you around those rocks. Do you ride horses? Count me in! Do you want to surprise your future husband with a steamy boudoir photo album? Let's do it!
Here is a list of my favorite locations for sessions:
Iona Beach (low tide sandy beach, fields of daisies in late June)
Steveston village (cherry blossoms in early April, lupines in early June, tall wheat grasses and orange + white flowers in mid-July + sandy beaches during low tide)
Vancouver rooftops with city views
Gastown (European vibes and architecture)
Squamish estuary and Squamish river (sandy/rocky banks, marshes with tall grasses and Chief mountain as a backdrop)
Spanish banks (sand and ocean)
Third beach (rocks, sand and ocean views, Siwash Rock, great for paddle boarding)
Centennial beach (wheat fields + mountain views and ocean, preferably low tide)
Whytecliff park (rocks and ocean + mountains as a backdrop)
Lighthouse park (rocks and ocean + lighthouse)
Caulfield park (hidden gem with ocean views and big rocks)
White Rock Pier (mountain views and ocean, preferably low tide)
Furry Creek (great for paddle boarding + snowy mountain peaks as a backdrop)
Pitt Meadows (fields and marshes with mountains around)
My favorite indoor studios in Vancouver - light and airy minimalistic studio, spacious studio, heritage cozy studio.
P.S. If you prefer visual description, at the bottom of this page you'll find all these locations with photo examples.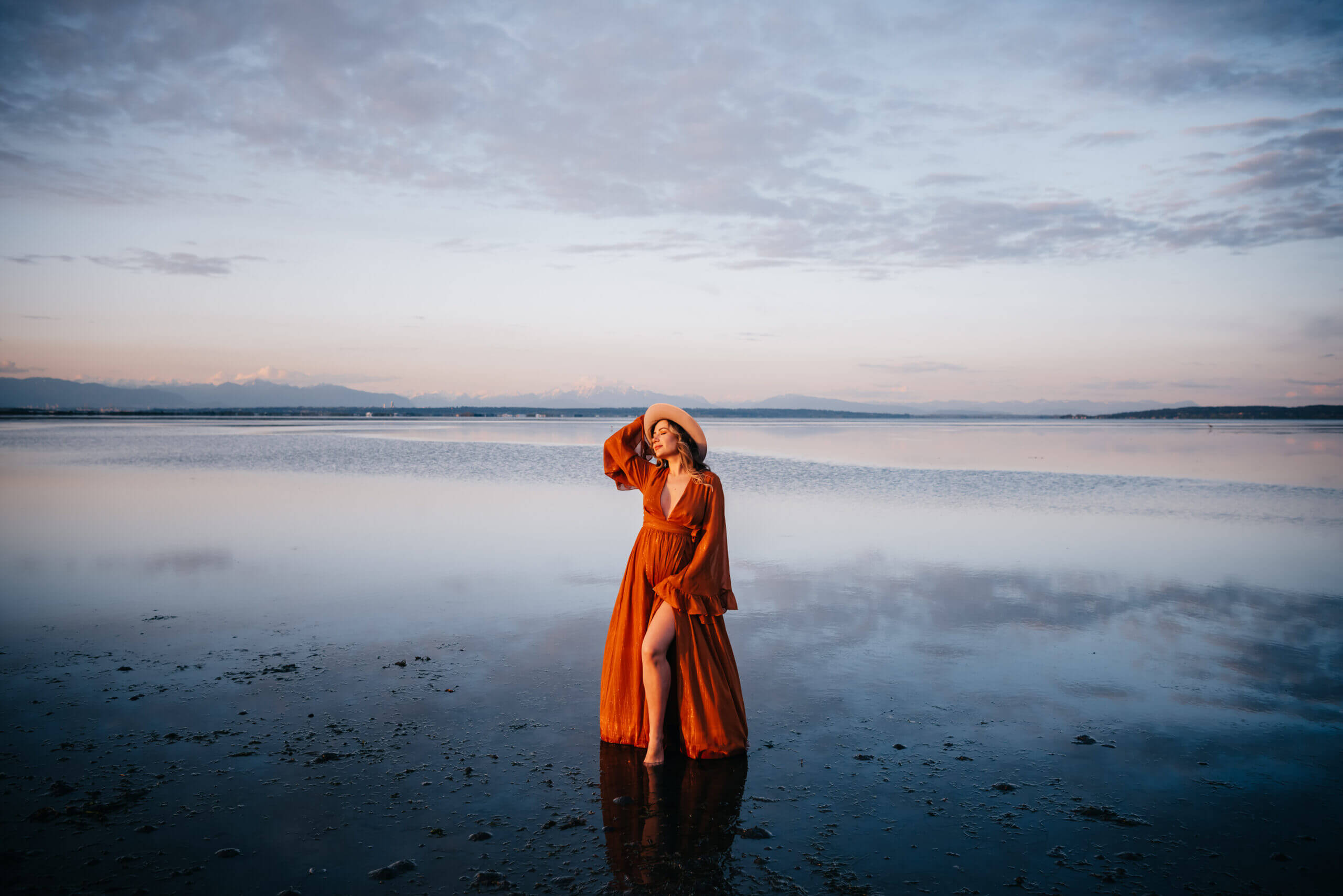 This is possibly the most important part - choosing what to wear. PLAN, PLAN, PLAN! Your outfit can make or break your photos. It's important because the colors, patterns, and textures of your clothes should compliment the location. Most people like to have one casual, everyday outfit and another that is more formal or fancy. This will give your shoot two totally different looks and vibes, and it's awesome! For couples, I usually recommend that the one who loves fashion a little more dress first, then the other coordinates based off of that. If you'd rather play it low-key, you can opt for just one outfit. Some couples even have swimsuits as their second outfits.
SHOWCASE YOUR PERSONALITY
You should always wear something which you can feel comfortable in and that matches your personality. There is no reason to dress up in a glamorous way if you aren't used to it and you won't feel like yourself wearing that type of clothes.
BRING OPTIONS
This isn't a requirement, but definitely encouraged. Bring several clothing options with you instead of just one outfit so I can help you choose the ones that will work well with the environment we are shooting in. In that way I will make sure the focus remains on you and not on any distractions which could sometimes be the case with certain clothes.
If we are going to shoot in multiple locations, this means you will probably get to wear more than one outfit, but please keep in mind that you will have to get dressed in the back of the car or in a public toilet if we are shooting in the city. If you are not comfortable with that idea, bring only one outfit with you, but make sure you send me photos of your options beforehand so we can choose the best outfit together!
MAKE SURE IT MAKES SENSE
When choosing your outfit(s) make sure you take into consideration the weather conditions and the types of locations we are going to shoot in. For example, if it is muddy like my fav Squamish estuary and you are not afraid to get dirty, being barefoot is always a win! Photos turn out romantic while you're having fun. Before reaching the picturesque location think about bringing hiking or waterproof boots to make our adventure much easier. If we are having a beach session, bring some sandals or no shoes at all (and swimsuit). As for the weather, if it's cold or rainy, bring lots of layers to keep you warm, but if it's hot outside, make sure you dress in light and flowy clothes so you won't appear sweaty in the photos. It doesn't take a photography wiz to realize that you're wearing a tank top in -5°F weather in the middle of January. Why not grab the wool sweater instead? Wear what makes you comfortable, but also what makes sense.
THINK ABOUT MOVEMENT
Try to use flowy, moving materials that can get influenced by the wind for adding more energy and a more natural feel to the photos. You don't want to use anything too tight that would impede your movements and make you feel less comfortable. Clothes that wrinkle easily should also be avoided. WEAR CLOTHES YOU ARE COMFORTABLE MOVING AROUND IN. MAYBE RUNNING, MAYBE SITTING on your partner's shoulders, MAYBE LAYING DOWN, MAYBE CLIMBING some fine rocks, IDK. GET COMF.
GO FOR NEUTRAL, EARTHY COLOURS
You cannot go wrong with neutrals and earthy tones, but that doesn't mean you should be limited to using just grays and browns. Or beige all around! I would suggest staying away from very bright solid colours and instead opt for more subtle, "autumn-like" alternatives.
For example, instead of:
red – go with burgundy or red wine colour
yellow – go with a mustard or ochre
blue – go with navy or Prussian blue
green – go with olive or army green
Bright or fluorescent colours would only draw attention to themselves and remove the focus from the emotion portrayed in the photo, so I would advise against using those colours. Also, stay away from using shirts with big logos and prints as those can really be distracting and take away from the emotion captured in the photo.
Think about the location at which we're shooting these photos. If you are wearing a pattern, make sure it's not overwhelming and distracting, and think about having your partner wear a solid color so your patterns don't clash. Feel free to send your over outfit ideas if you need help. I'll be able to tell you which specific colors will look good in the location you chose, and I'll give you my honest opinions.
HAIR + MAKEUP
Whether or not you should have your hair and makeup done by a professional ahead of the photo session is entirely up to you! Just make sure you keep it natural and don't overdo it because the most important thing is to look and feel like yourself. If you generally don't use a lot of makeup, then I would suggest not to do it.
PRO TIP: Layers always look good in photos, instead of wearing just one tank top, put on a plaid shirt or tie it around your waist, if you wear a sweater, put a cool leather coat or a cozy shacket on. Dress can be complemented with a cardigan, jean jacket or a hat. Jewelry always makes your look more interesting, put these rings, neckleces and earrings into work!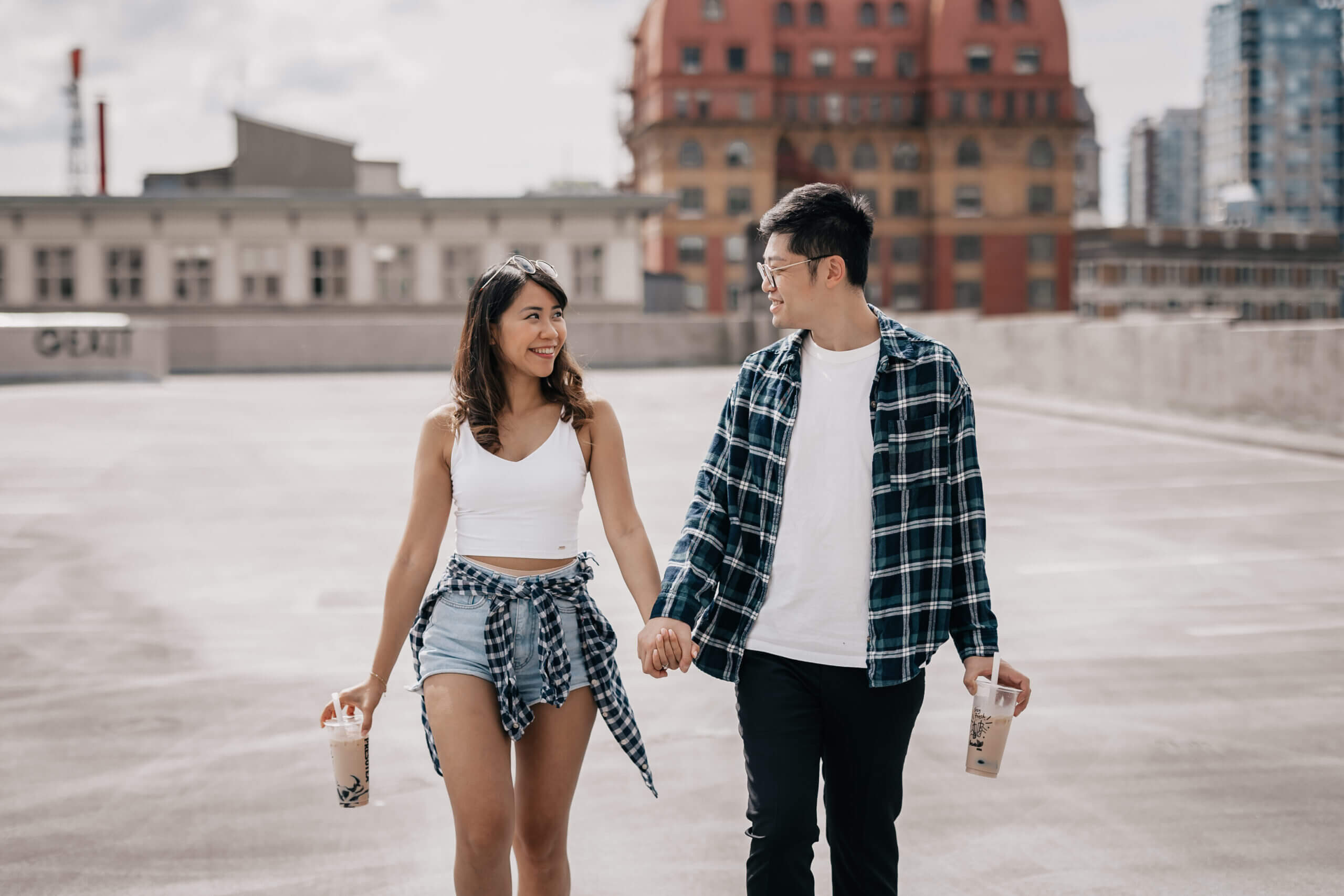 The time of day that we take your photos is so important because while I could take photos in harsh sunlight and they would look good, you would inevitably have a lot of shadows on your faces and the photos wouldn't be as soft and flattering.
The best times of day are sunrise and sunset (or if it's cloudy then anytime during the day) - I recommend starting either 30 min after sunrise, or two hours before sunset for the best lighting. That way, there won't be any shadows, and we'll get that gorgeous glow that makes everything look soft and pretty.
I like sunset because I'm not into waking up before the sun does, but if you are - sunrise is amazing as there tend to be less crowds, especially if you choose a popular location. Just let me buy my Starbucks coffee that day and I'm ready to go!
For indoor studio sessions any time between noon at 4 pm is great for creating photos.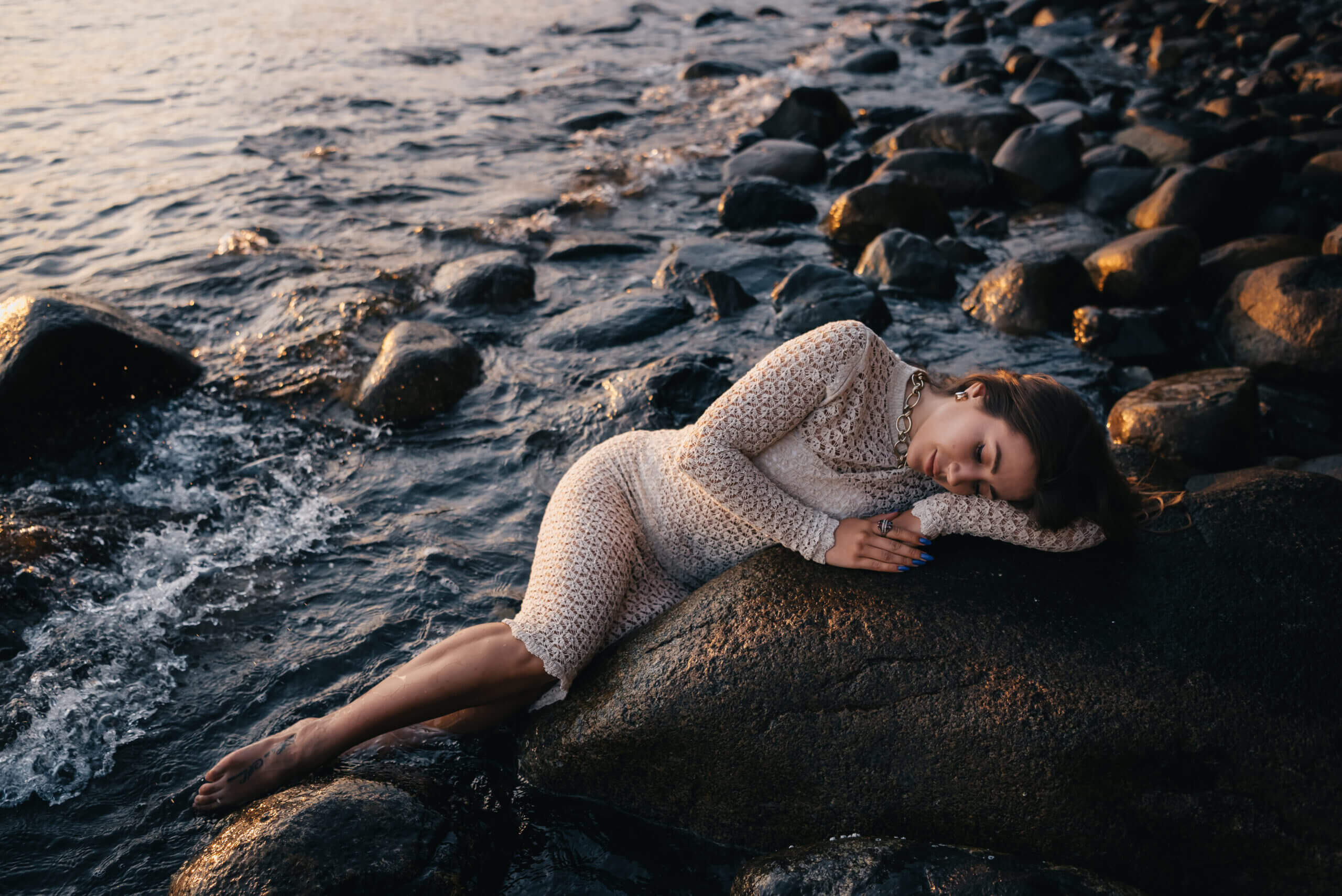 If you have a furry (or furless) babies whether it's a dog, a cat, a horse, or any other animal feel free to bring them along to your session. Photos with pets are always so cute!
Bubble tea, champagne, wine... or beer? If you want to get some dynamic fun photos don't forget to bring a bottle of champagne to pop and spray or beer cans to crack 'em!
And don't worry, I'll give you tips on how to make perfect champagne shower on the spot (first and most important tip - buy the cheapest champagne/sparkling wine and bring 2 or even 3 bottles just in case as these bubbles are going fast!). The key to a good champagne spray is in the shake! Just gently pop off the cork, put your thumb over the tip, and then start shaking.
Do you like pizza, sushi, or maybe McDonald's is your fav meal? Let's make your photos cozy and romantic with all this tasty food!
Hats, sunglasses, and jewelry can certainly add more interest to the photos, so definitely consider bringing some! I would recommend you to stay away from wearing watches though, as often times hands are used for expressing a lot of the emotion and feeling in the image, and any big element there would simply be distracting.
If you would like to incorporate any other items, make sure the objects speak about your personality or your relationship: a bike, car, boat, motorcycle, flowers, picnic stuff, etc.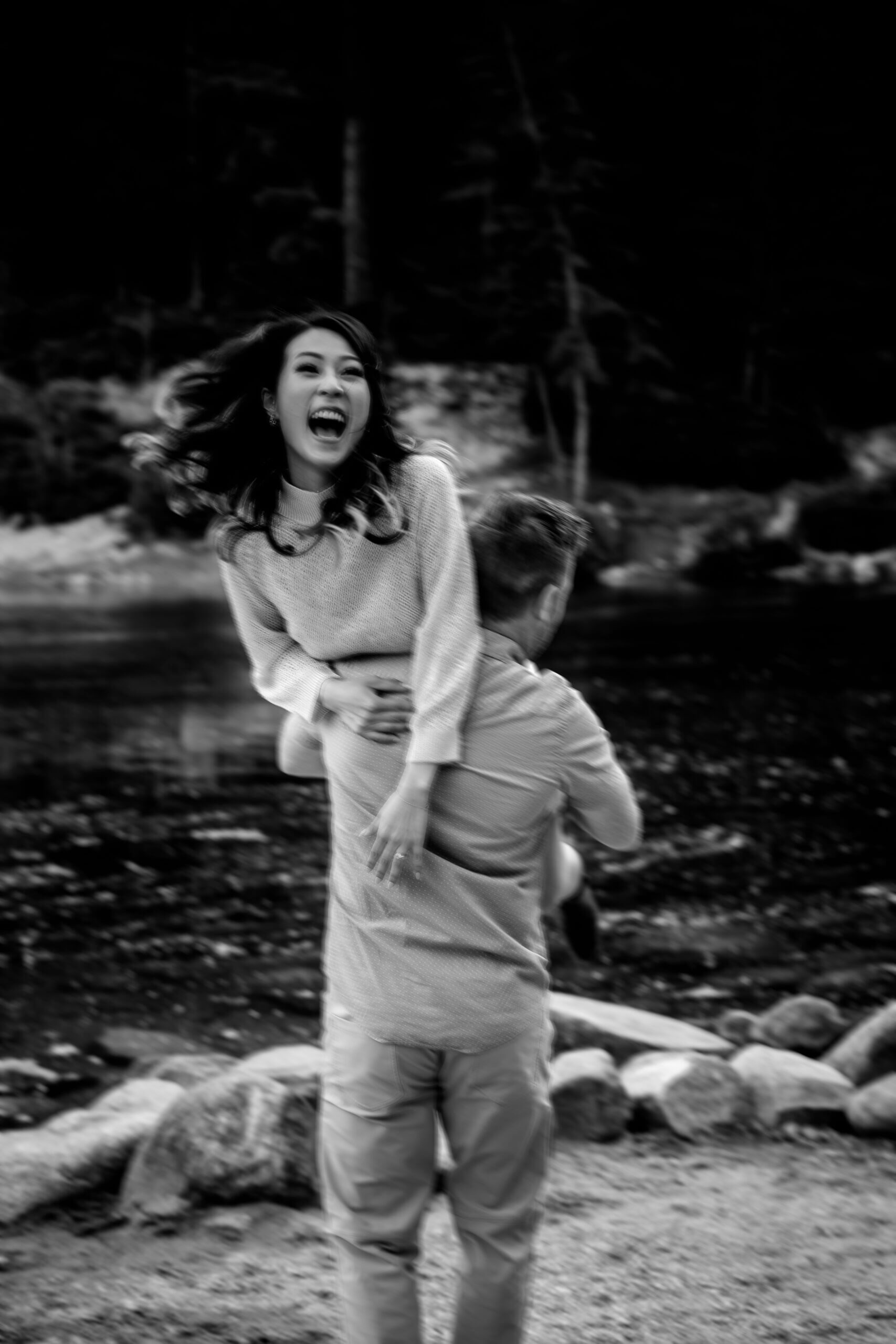 I know I said outfits were the most important part, but I take it back. This one is just as important. I know all this planning gets hectic, and you might be worried about how you look or how your photos will turn out. But leave that to me - I'll do the heavy lifting to make sure you look your best and I'll make sure you have a good time. So just relax, enjoy the moment, and have fun! Photos are best when you're genuinely enjoying yourself - and a lot of my job is to help you do that and make you feel comfortable in front of the camera. So come to me with a positive attitude and come exactly as you are, and leave the rest to me. Move around, dance, embrace yourself, kiss, laugh, move, move, move!
PRO TIP: keep moving, either while you're petting your dog, posing with your motorbike, tracing your partner's features, or sitting and cuddling on the picnic blanket, keep going with those subtle movements, they'll make you look natural and dynamic without feeling stiff and awkward.
Location Examples with Photos
Swipe or click on locations names to see photos
THAT WAS IT! THANKS FOR READING!
If you have anymore questions, just let me know! Don't forget to send me photos of your outfits so we can narrow down your options. When in doubt, just remember to wear something you are comfortable and feel happy in. Be yourself, express your personality and your photos will turn out great. Cannot wait to hang!